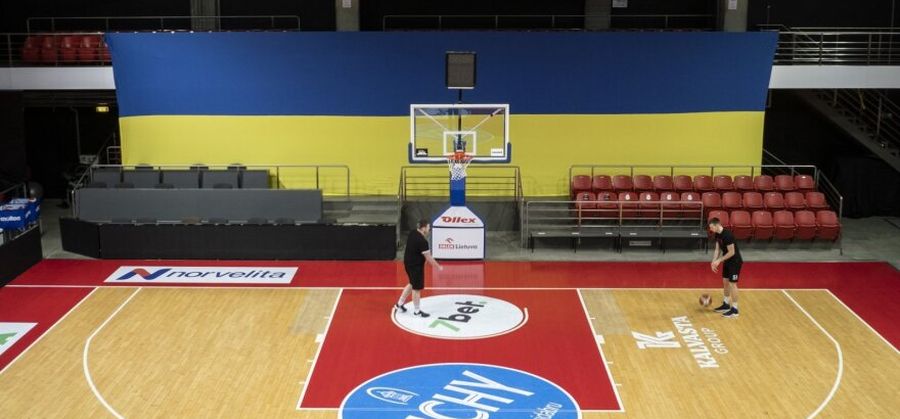 According to the decision of the Council, the operation of the arena will be taken care of by the Public Institution "Active Vilnius" belonging to the Vilnius City Municipality. The institution's plans include not only providing conditions for basketball training and competitions, but also additional opportunities. The size of the object, its multifunctionality and mobile grandstands will make it possible to organize competitions not only in basketball, but also in other sports, and to use the arena spaces for organizing events.
In addition, it is planned to use the arena not only for commercial, but also for community purposes - the premises here will be available to members of the community for a certain period of time, and healthy lifestyles and active leisure activities will take place. Part of the time will also be allocated to institutions active in the field of formal and non-formal education. 2,385 sq.m. Jeep arena was built in 2005, and in 2014 the major repairs were carried out at the facility. Currently, the arena meets all the official requirements of LKL and FIBA. The arena currently accommodates 2,051 seats, including a VIP lounge - a balcony seating 61 people, after 2022.
In the summer after the refurbishment, the arena is scheduled to accommodate up to 2,200 seats. The arena has access to 3 changing rooms (1 large and 2 smaller), as well as a press conference room and 2 bars.
Rates:
Training for one hour – EUR 65
Competition time – EUR 350
Full day event – EUR 3000
The public institution "Active Vilnius" is allowed to apply a 20 percent discount to commercial rates - for sports activities for schoolchildren, students, pensioners and the disabled people.